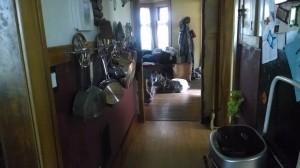 In the room the women come and go Talking of Michelangelo.
Words: Aging, painless, behind Somewhere between coffee and the breaking of the fast I add the word "privileged". Privileged to have a home, and food, and this precious solitude. …There will be time, there will be time To prepare a face to meet the faces that you meet; There will be time […]
more…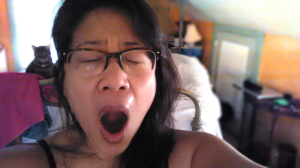 Another day
Words: Tired Maybe allergies are acting up? not breathing well through the night? Antihistimine. Yes. Note to self. Sunny. But that is the room, not my disposition. Cheerful. Self-contained. Feeling small, like I don't take up much room…like I'd rather be overlooked. It's early…ish. 7:30 on a Saturday. Everyone else is […]
more…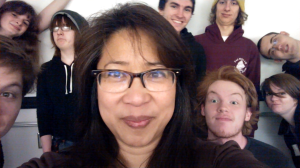 The Selfie Project
The design challenge was come up with a game for change. The theme was the word "ephemeral". One group had a brilliant idea for a selfie (slang for self-portrait, usually done with a mobile phone…often in a bathroom mirror and not well). Along with the selfie one would attach three adjectives. The initial idea was […]
more…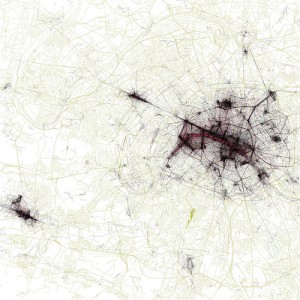 circle
A friend asked for a prayer. I fold my hands and start, "Dear God…" and I falter because I don't know what I'm doing and to Whom I'd offer my pleas. Please. This doesn't mean I don't believe in prayer and intent and that there is power in belief. That is its own magic. So I […]
more…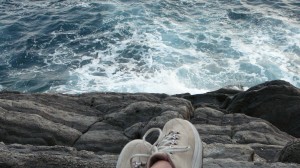 somewhere, beyond the sea
Was off to find that picture…the one on the rocks by the Mediterranean, sun sparkling. If I think about it I can smell the salt air and feel my sunwarmed skin browning. The top layer of photos is all dad. Young dad. Lolo. Gobsmacked. What were those muscles? We just covered this…All the muscles slowly […]
more…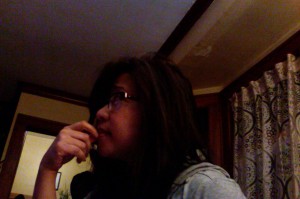 under cover
Crawled into the cave Just the dog and the cats. Oh. And me. I thank my friends for leaving me be.
more…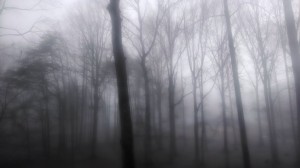 Sun breaking through
I forget still. Mom posted a picture of dad's gravestone at the cemetery. She visits most Sundays. Still catches me off guard. This. I'm in the midst of a hormonal rollercoaster. Menopause. Alternately want to weep and hit things…hard. Trying to minimize collateral damage by keeping myself isolated. I come out on occasion for brief […]
more…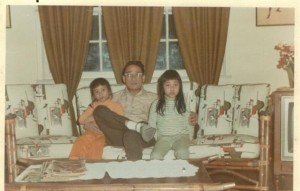 quest ions
So many questions…Is life worth living? What is a measure of success  or a life well lived? What is the point? Who do I love? How will I be remembered? What is my legacy? Who loves me? What is enough?
more…

Eulogy for Elias K. Oyzon
by John Elliot Oyzon (aka Beau) Is the world a darker place, now that one of its brightest lights has moved on to the next stage? Not if I have anything to do with it, because it's incumbent upon us to shine that much more brightly to honor the man who showed us how. Elias […]
more…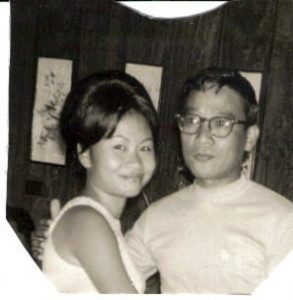 outside the center
I'm sleeping with mom. She went to bed before me and I left her there. I check to make sure she is still breathing. I'm doing that thing.  We all are doing it. I think this may be the longest time she's been able to sleep in days. I left her there. Get some rest. I smell […]
more…